Coleman CT200U Mini Bike Seat Upholstery Purple And Pink 2 Stripe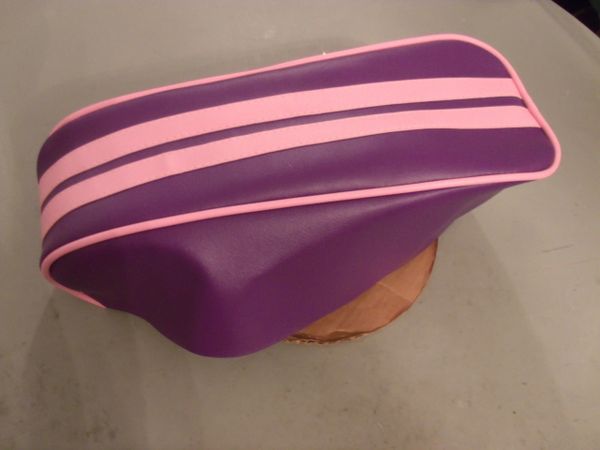 Coleman CT200U Mini Bike Seat Upholstery Purple And Pink 2 Stripe
Made to Order.  Coleman CT200U Mini Bike Seat Upholstery Purple And Pink 2 Stripe

This is a do it yourself minibike seat upholstery (DIY). Direct Fit . This design can also be put on your custom mini bike seat.
These covers are designed to fit the Coleman CT200U mini bike seat, they are 18 inches long , 
Custom orders are always welcomed here at LXM BOUTIQUE, If you have a custom made seat pan and you want a custom made seat upholstery made, send me a your seat pan measurements such as 7x12 inches. etc. or what ever size you have and I will make you a custom made seat to fit it.