Coleman CT200U Mini Bike Seat Upholstery White Diamond Stitching And White Trim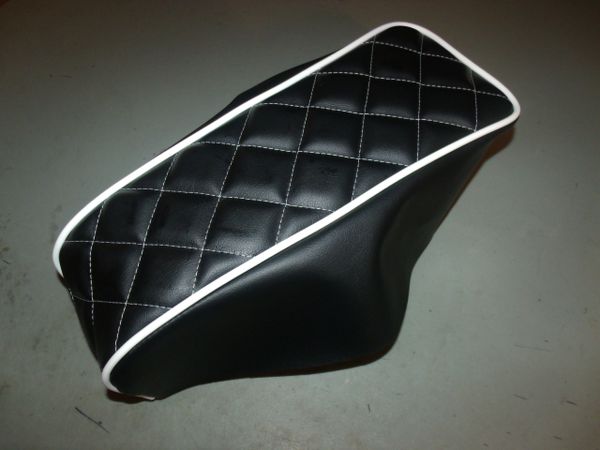 Coleman CT200U Mini Bike Seat Upholstery White Diamond Stitching And White Trim
Coleman CT200U Mini Bike Seat Upholstery White Diamond Stitching And White Trim.  
This is a do it yourself minibike seat upholstery (DIY). Direct Fit for the DB30 Doodle Bug.  
These covers are designed to fit the Doodle Bug DB30 mini bike seat, they are 19 inches long from front to back and 5 inches wide across the front, and 7 inches wide across the back,  You can replace that old worn out seat upholstery that is held together with duck tape, bungy cords etc. with your very own brand new seat for that custom look. They come in many colors and color combinations.