Doodle Bug db30 Mini Bike Seat Upholstery Red Gray Black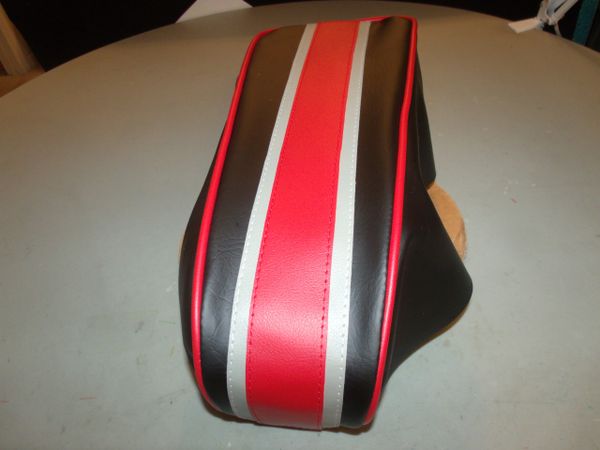 Doodle Bug db30 Mini Bike Seat Upholstery Red Gray Black
 Yours do now have to be the same colors as the picture. This is a do it yourself minibike seat upholstery (DIY). Direct Fit for the DB30 Doodle Bug. This design can also be put on your custom mini bike seat.
These covers are designed to fit the Doodle Bug DB30 mini bike seat, they are 19 inches long from front to back and 5 inches wide across the front, and 7 inches wide across the back, 
Custom orders are always welcomed here at LXM BOUTIQUE, If you have a custom made seat pan and you want a custom made seat upholstery made, send me a your seat pan measurements such as 7x12 inches. etc. or what ever size you have and I will make you a custom made seat to fit it.