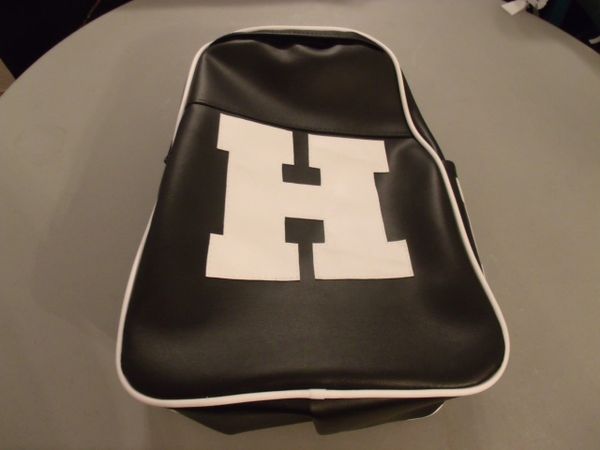 Havelock HS Book Bag 1
Show your school pride every day with this one of a kind book bag.
This book bag is made from marine vinyl, that is the same type that boat seats are made out of, it has a number 10 marine heavy duty zipper.
This book bag is black and white with the Havelock HS
(H) on it in white on the front and a smaller white H on each side on the side pockets, that can be used for water bottles, and it has a flat pocket right above the Large H on the front with a velcro closure that can be used for pencils and pens.
This bag stands 19 inches tall
and 13 inches wide at the bottom and
9 inches wide at the top
it is 6 inches wide on the sides
the shoulder straps foam is 17 inches long and 1 inch thick for a softer comfort on the shoulders
and has a flat pleat to help it stand up on the bottom.
Get this now for Christmas,there is only one in stock.
Featured Products